Two thousand and sixteen was a big year for me at the California Academy of Sciences.  Lots of pivots, adventures and new beginnings! Here's some of the highlights.
The biggest news was my transfer in the Spring from Digital Learning over the Science Action Club team. Shifting from managing my own youth program to being part of a team running middle-school programs around the country was a significant pivot for me. Specifically, I'm now the senior instructional design lead for Science Action Club.
I won't say that it was easy, but it was handled with ample consideration, grace and patience. And I couldn't ask for a better team to work with.
Here's the rest of the wonderful youth programs team at one of our team meetings.

The other huge news for the museum (and the world) was the election of Donald Trump to the US Presidency. We're all still reeling from the news. But our executive director Jon Foley, true to form, responded with exactly the kind of inspiring words that make him a great leader.
Projects
I had several projects that wrapped up successfully in 2016.
In April, we organized the second annual Science Game Jam at the Academy, a weekend-long design sprint for teens that challenged them to create a digital game focused on a specific science topic. Nine teams of teens gathered in the museum to race to finish games, combining their game design skills, science knowledge and creativity to come up with game prototypes. We were totally blown away by what our teens came up with. More importantly, I was touched by their dedication, passion, creativity and teamwork.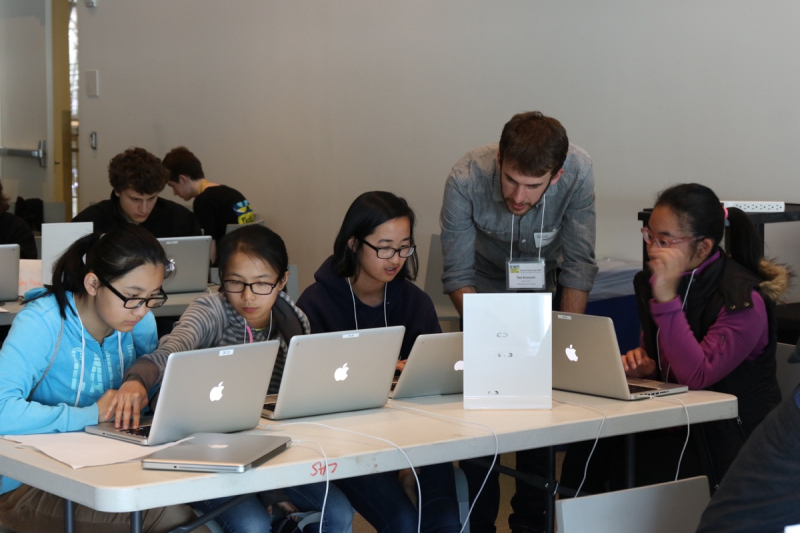 Speaking of games, Cornucopia is a digital eco-game that I managed the development of with a team of independent game designers. Cornucopia was the result of the Climate Game Jam that I helped organize in 2015. In August 2016, we publicly launched this game as a new educational resource from the California Academy of Sciences. Cornucopia has been played by thousands of young people in classrooms across the country!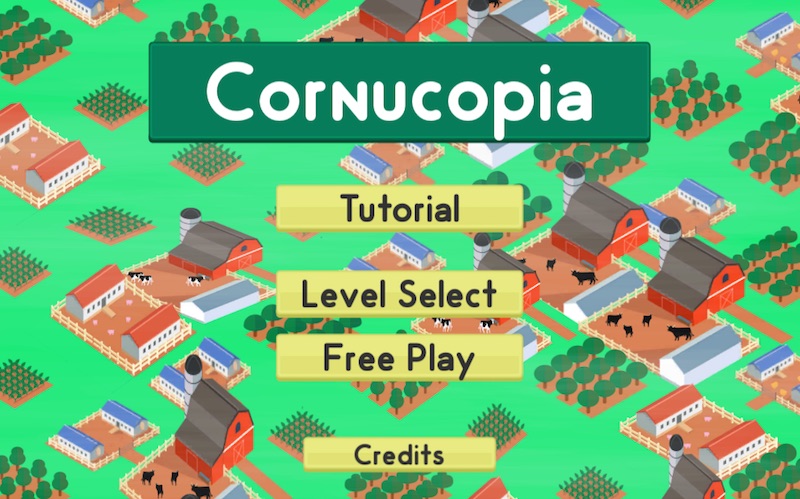 In related news, we are soon retiring the first digital game I produced at the Academy: Earthquake Academy. Earthquake Academy was the first youth-produced digital game ever released publicly by the Academy, a simple game about earthquake preparedness that you can find on the museum floor in our Earthquake exhibit. With some changes to that section of the museum, the game is finally being retired nearly five years later. In that time, it has been exposed to about 4 million visitors!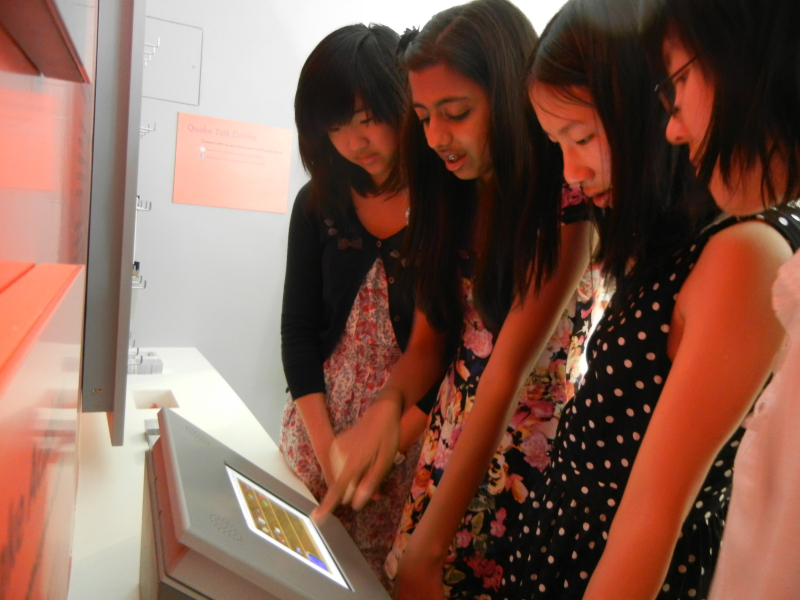 Another project that was retired in 2016 was "Object Oriented," the audio podcast I co-produced with my friends Eve Gaus at the Field Museum and Barry Joseph at AMNH. It was a lot of fun recording these shows with Eve and Barry and I was sad to have to let it go. But I am proud of the conversations we initiated and shared with the world.
The first major project I was involved with at Science Action Club was the release of our new Bugs in Your Schoolyard curriculum and blended learning training. Designing my first online course that was going to be taken by 500+ educators from across the country was a daunting and exciting challenge! Luckily I had a great time to work with to produce this online course, and I'm extremely proud of our first effort.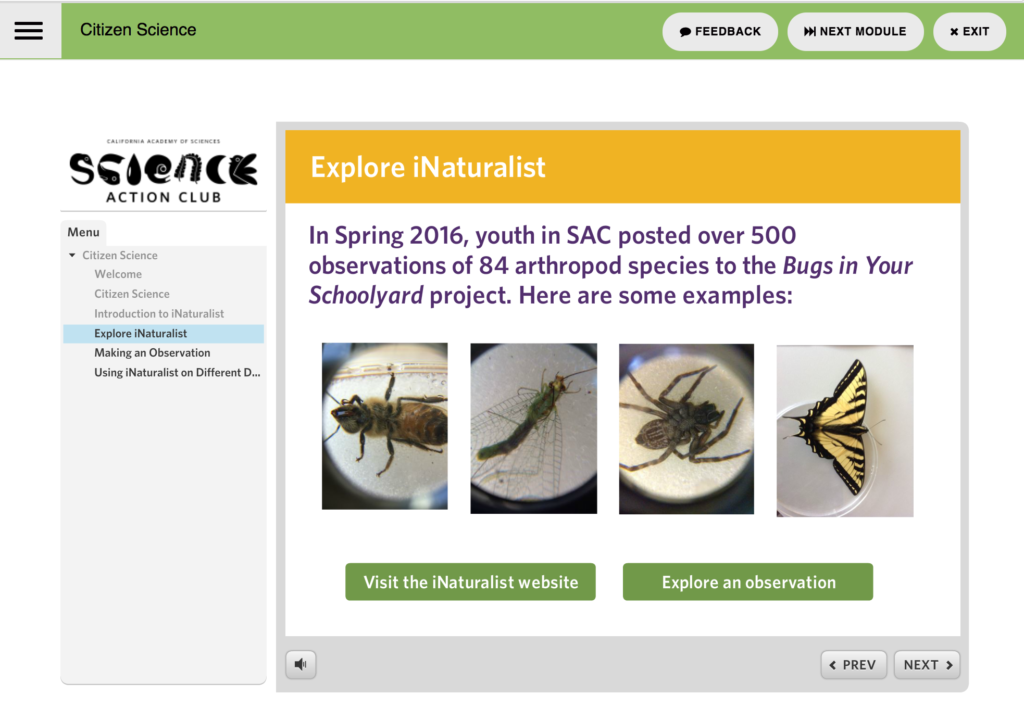 Then I got to head to North Carolina to lead in-person trainings with educators in Charlotte and Raleigh. Seeing people get excited about running our curriculum and learning more about some of the challenges they faced was really eye-opening for me.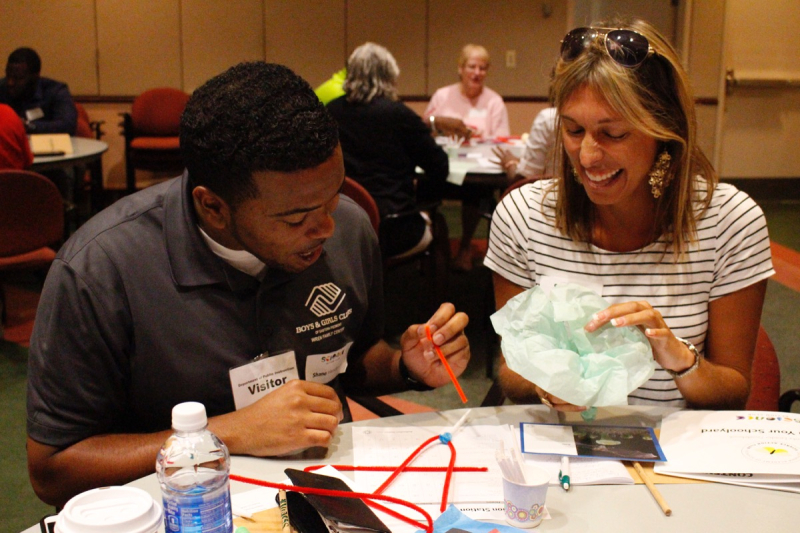 Conferences and Events
I had the honor and pleasure of presenting at two conferences in 2016: Museums and the Web and Digital Media and Learning, both in Southern California.
At Museums and the Web, I led sessions on games and game design at museums, along with co-conspirators Eve and Barry again. Always such a blast presenting with these two!
The Digital Media and Learning conference was surprisingly great. Partly it's because it even happened, since I had assumed that 2015 was the last year for the event, with the funding of the MacArthur Foundation drying up after 10 years of investment. I presented two times at DML on how to run a science game jam and on digital learning with Barry and Eve.
One of the best parts of being at DML was re-uniting with several "generations" of digital learning managers from Global Kids, my first youth development job. It's great seeing how our work has evolved and expanded over the years.
On the fun side, I got to participate in several wonderful Academy trips, including a magical boat ride to the Farallon Marine Sanctuary, a marine animal collection expedition with Academy interns to Pillar Point, and a sunset Bay Cruise with a group from the education teams at the Academy.
I'm so lucky to get to do what I do.
As I close out 2016, I think of the young people I've had the pleasure of working with over the years, like Toby Richkind who wants to combine his passion for science and the performing arts. I like to think I have played a small part in helping them find their callings and making a difference in the world.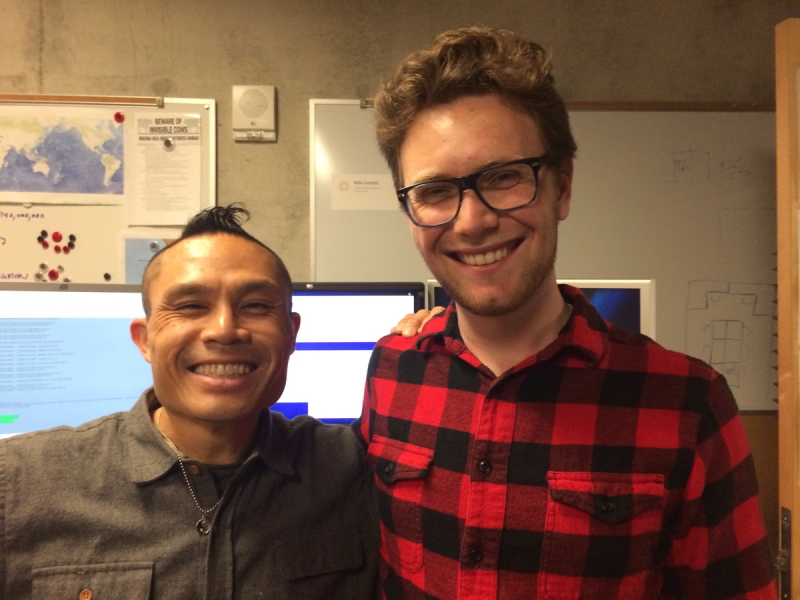 I'm looking forward to helping inspire thousands of more young people with the wonders of science and nature through the work that we do. To be a bridge, if you will, between themselves and the wider world around them.