This is the first week for KQED staff out of our new (temporary) headquarters on 50 Beale Street, in the Financial District of San Francisco. I have to say, I was a bit sad to be leaving the historic home of KQED on Mariposa Street, but being downtown does have it's perks.
A big one is the Salesforce Transit Center, a gorgeous elevated greenspace just next to our building. There's beautiful gardens, ample seating, and lots of community programs happening there. Plus free WIFI. So I might have to spend a lot of time up there with the laptop, if I don't need to be at my desk.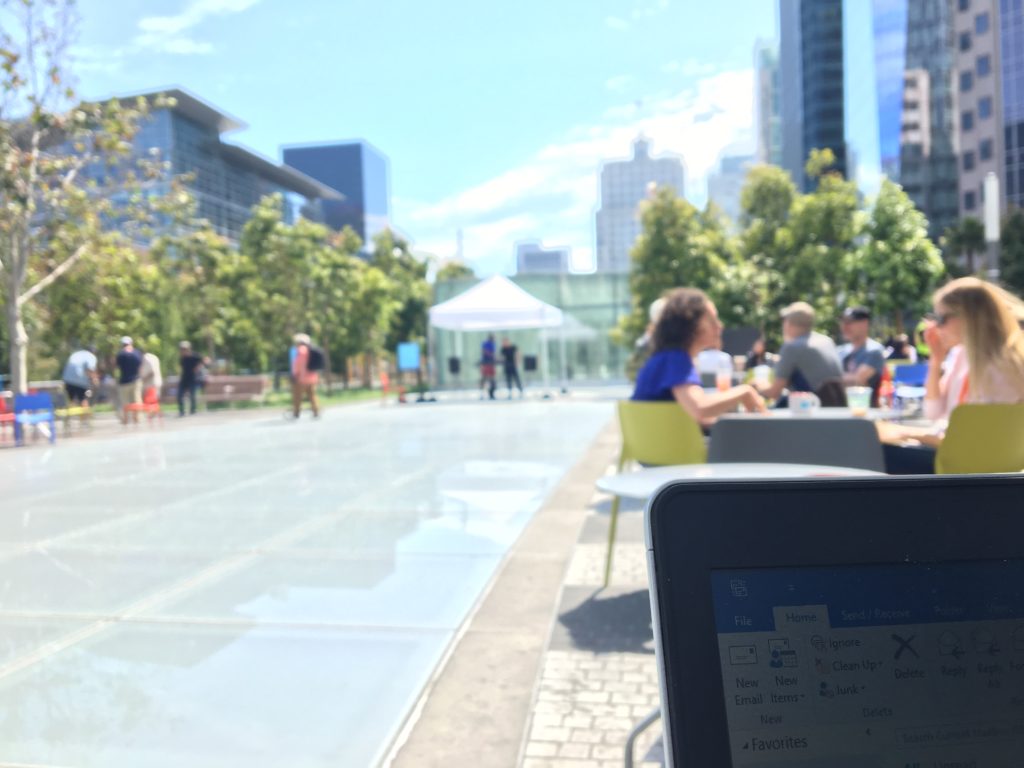 Of course, there's tons more downtown that I'm excited about: the Ferry Building, a zillion food and coffee options, being just a couple blocks from the bay… I've already found my favorite coffee shop, the semi-secret Andytown Cafe atop an office building on Fremont Street. The staff there already know me and my order (single origin Ethiopian macchiato with a side of seltzer).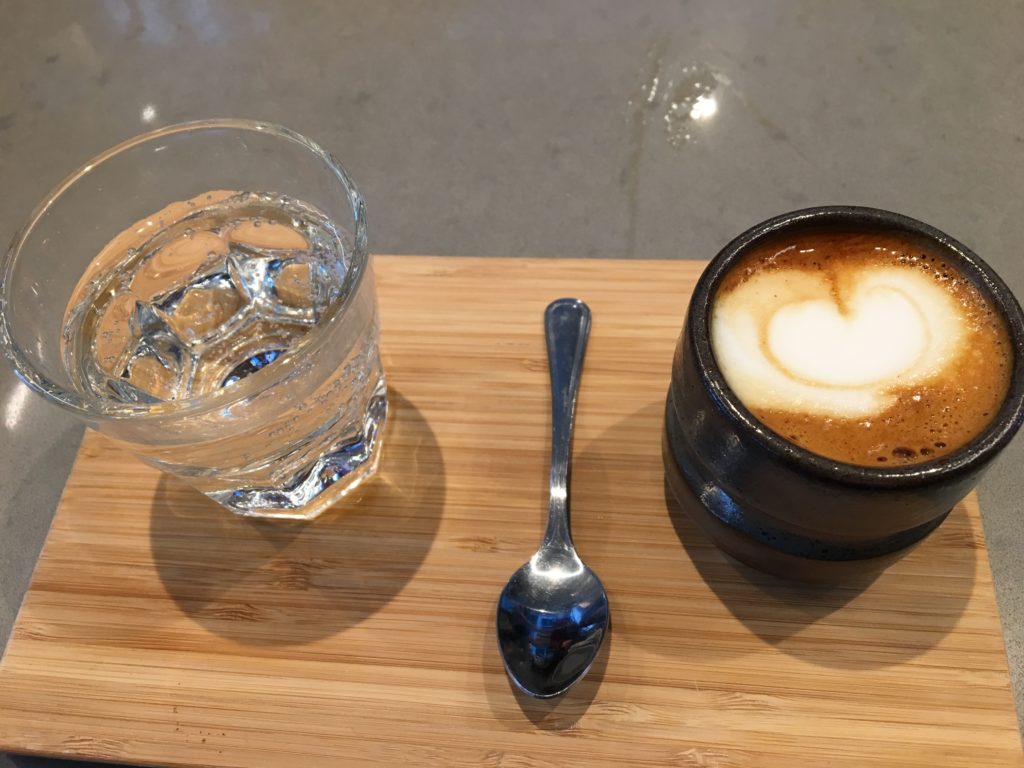 The new digs are definitely much more corporate than our historic building. But we are swiftly making it home with our public media decor, art, photos, and branding. Many of the conference rooms are named for Sesame Street characters (Big Bird, Bert & Ernie, even a Snuffy room.) Here's our director Robin's awesome magnet collection, which I am more than a little jealous of.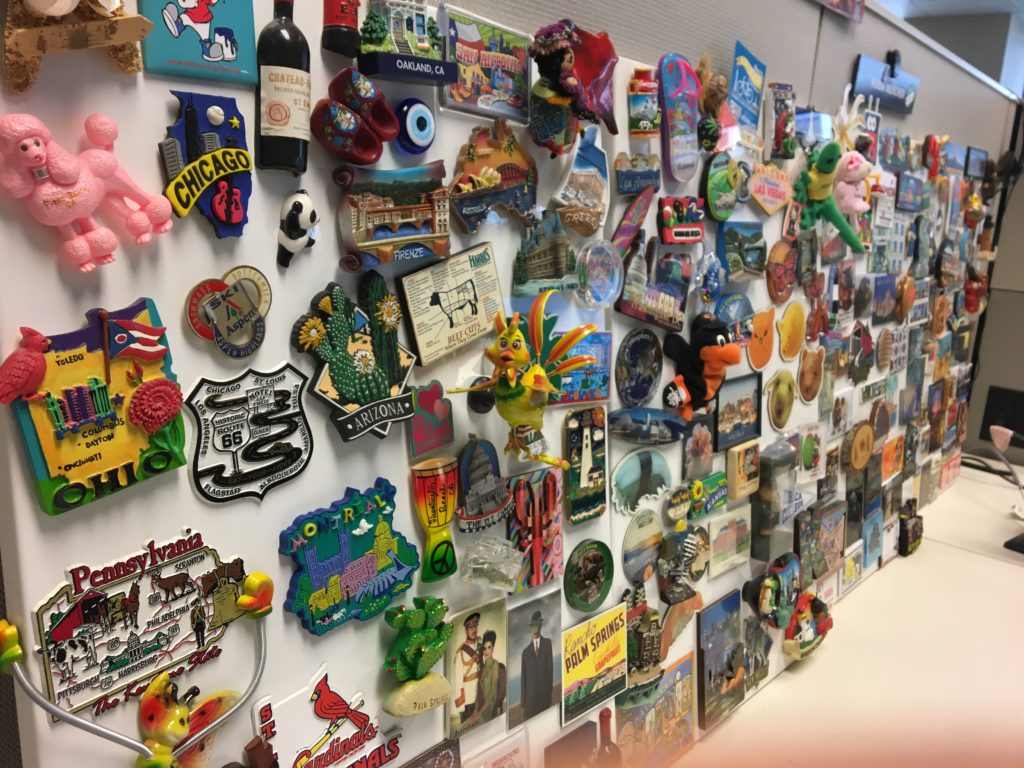 Here's the new chocolate drawer for the education department. (Right next to my desk, of course.)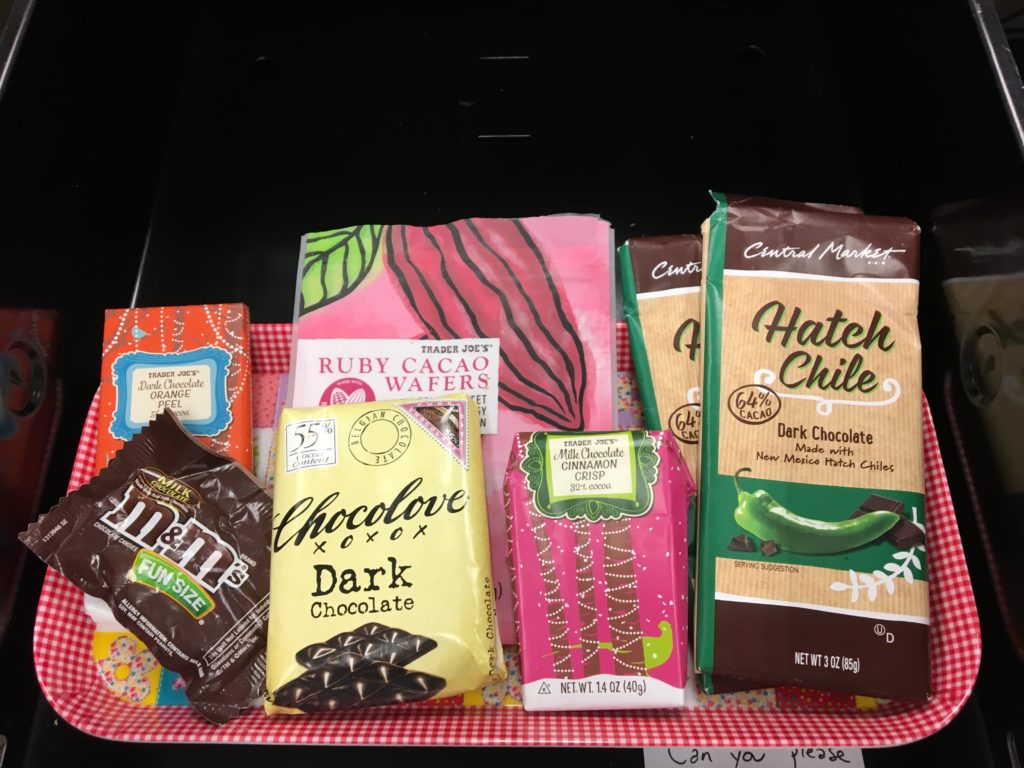 Another big perk is having the entire Education team all together in one area, instead of divided between two floors in the old building. It makes it so much easier to connect to all my teammates, have lunch together, and socialize.
Plus we are right next to our colleagues in the Science and Arts teams. I'm excited to get to know those folks more over the coming months.
On the downsides, the commute is a bit longer for me, and I have to pay to park my scooter. Being amidst corporate headquarters feels a bit off for the scruffy public media folks that work here.
But overall, for me at least, it's a net gain.