This past weekend I attended the National Association for Media Literacy Education (NAMLE) virtual conference as a speaker and participant, along with 500+ other smart and fascinating folks. NAMLE is the place to be if you work in the field of media literacy pedagogy, and I was so pleased I got to attend my first one.
I participated in three sessions at NAMLE. The first was the easiest and the most fun: receiving the 2022 Media Literate Media Award on behalf of PBS and KQED for our certification program. PBS Education's Kristin Lehner and I got to walk the virtual red carpet and accept the award, which was actually mailed to us in San Francisco and is now sitting on my desk. Very fancy and very heavy!
I had to take a picture of it next to our large KQED sign in the lobby of course.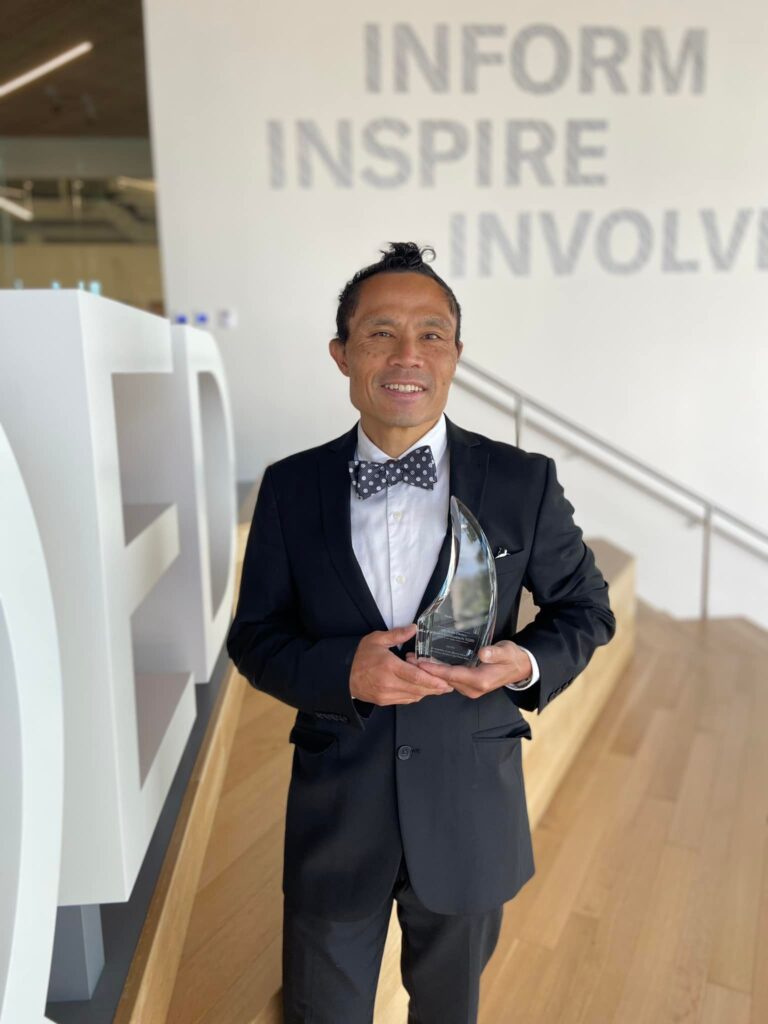 The actual awards ceremony didn't have a lot of pomp and circumstance, but was still a pleasure. Kristin and I did a pretty good job repping our respective organizations.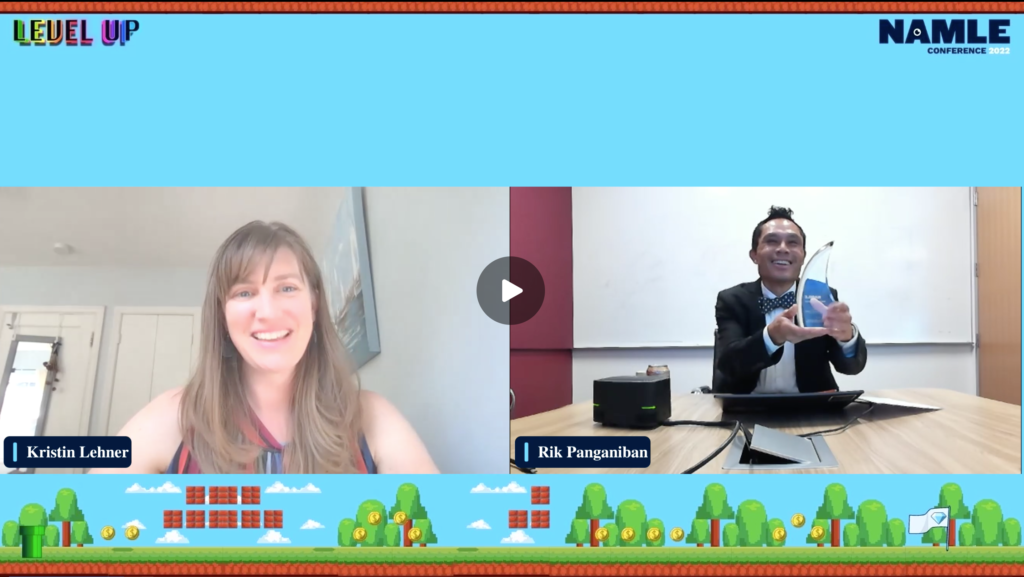 I also was part of a panel discussion with two other PBS stations (Idaho and WSKG in New York) on how PBS supports media literacy education in our communities. It was great getting to share out how our respective stations work with our local teachers and schools, and how others can do the same.
Then on the last day of the conference I led a short session on "How the PBS Media Literacy Certification Can Boost Your Teaching Practice" with three certified educators, Mary Kate Lonergan, Aspen Mock and Gary Bogle. I learned a lot about what these educators think about the Certification program and how it has helped them in their practice. All three of them are great ambassadors for the Certification!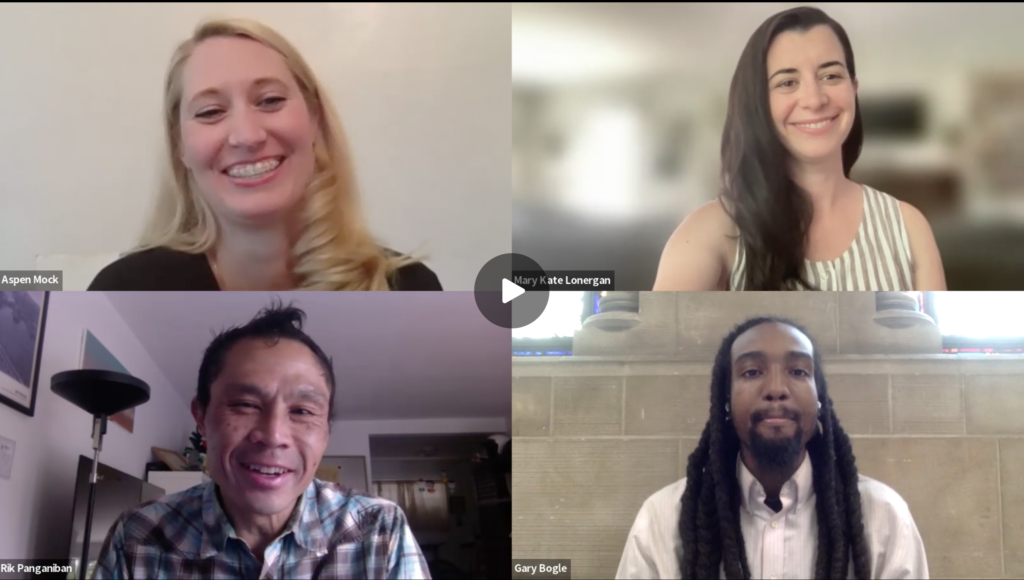 Beyond my speaking roles, I also enjoyed just being a participant at the conference. There were a ton of interesting sessions, but I decided to focus my time on racial justice and early childhood issues.
There was a fantastic keynote delivered by the producers and subjects of the new documentary Fifteen Minutes of Shame. The speakers were Max Joseph, Dr Taylor Dumpson, Dr. Safiya Noble, and Monica Lewinsky!
I really appreciated Dr. Taylor Dumpson's experience as a survivor of cyber-shaming and her passion for defending others who have been attacked for their views, beliefs, and identities both online and off. She pointed to the need for better education on critical thinking and empathy in the classroom.
Monica Lewinsky spoke eloquently about how her public shaming inspired her to support other women around the world who were the subject of these kinds of witch hunts. I was so impressed how she was able to transmute the most painful episode in her life into something positive and inspiring.
I also went to the session "Power, Prejudice, and Portrayals in News: Teaching Representation from a Critical News Literacy Perspective" led by Dr. Christine McWhorter of Howard University. Dr. McWhorter described her work on a new curriculum to expose students to how media outlets portray different racial groups and give them the critical media analysis skills to understand the media they consume better.
Another interesting session on critical media literacy was called "How Integrating Original Sources in Science Classrooms Supports Diversity, Equity & Inclusion." I like how this session brought together issues of racial justice, science literacy and media literacy in a cohesive and organic way. Guida Faria, a science teacher in New Jersey, spoke about how in her teaching she includes cultural competency as well as science content, so students know that science is a welcoming space for all of them, regardless of their gender, race, cultural background or economic status.
Congrats to the NAMLE organizers on throwing such a well-organized and engaging online conference. I learned a lot and hope to return again.