A few weeks ago, I was so pleased to receive my copy of my friend Barry Joseph's new book Making Dinosaur's Dance (American Alliance of Museums). Subtitled "a toolkit for digital design in museums," the book uncovers Barry's unique take on how to create powerful learning experiences in museum spaces using a variety of digital tools.
Barry has been telling me about this project for a couple of years now, so it was a thrill to see it actually arrive in my mailbox!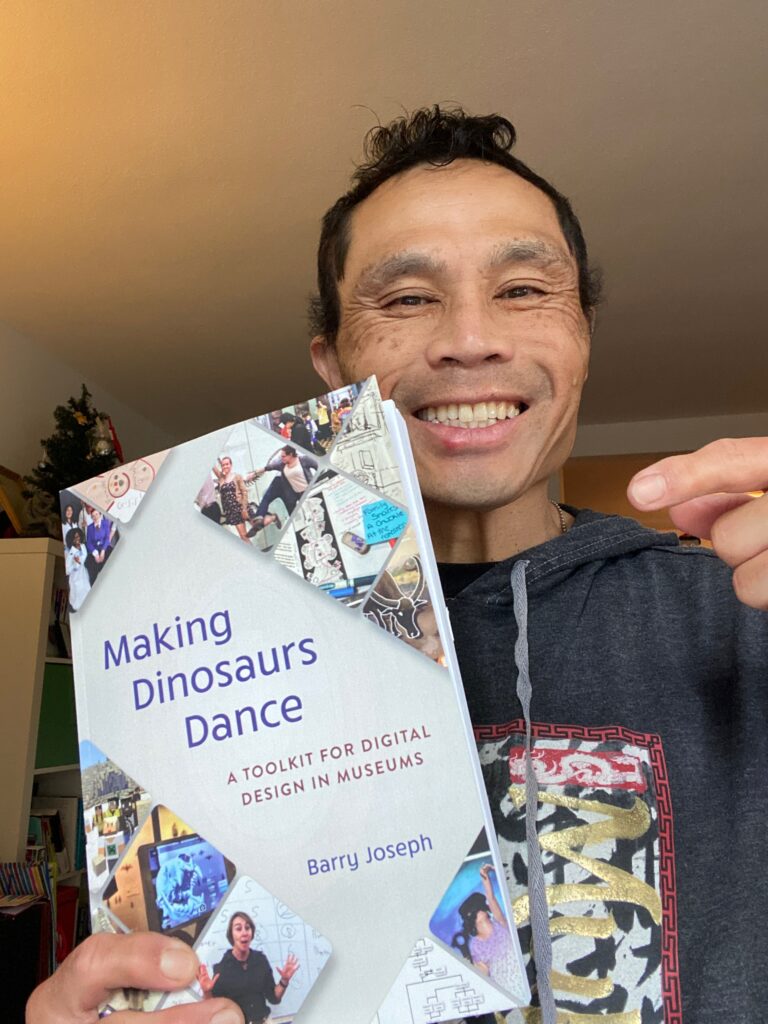 Leafing through it, I was doubly-thrilled to see that I was featured in the first chapter, as a case study to frame the entire thesis of the book! Barry interviewed me to talk about one of the first youth-led projects I ever developed for the California Academy of Sciences, an earthquake preparedness game.
Beyond the ego-boost of seeing my work praised in the book, I really enjoyed reading about Barry's perspective on digital design for educational institutions. I personally have learned so much from his approach to experience design and education, so seeing his wisdom put down on paper (or pixels) for others to benefit from was so cool.
If you are a museum professional, an exhibit developer, or an educational experience designer, you will find something useful for your work in this book.