As anyone who knows me for five minutes knows, dance is a big part of my life. But rarely does it leak into my professional life!
Last week I has the pleasure of co-facilitating a workshop for 20 dance teachers on how to support youth-created dance videos for KQED Education. Specifically, my colleague Teresa and I were helping these teachers get prepared for the new "If Schools Could Dance" youth media challenge, launching in March 2021.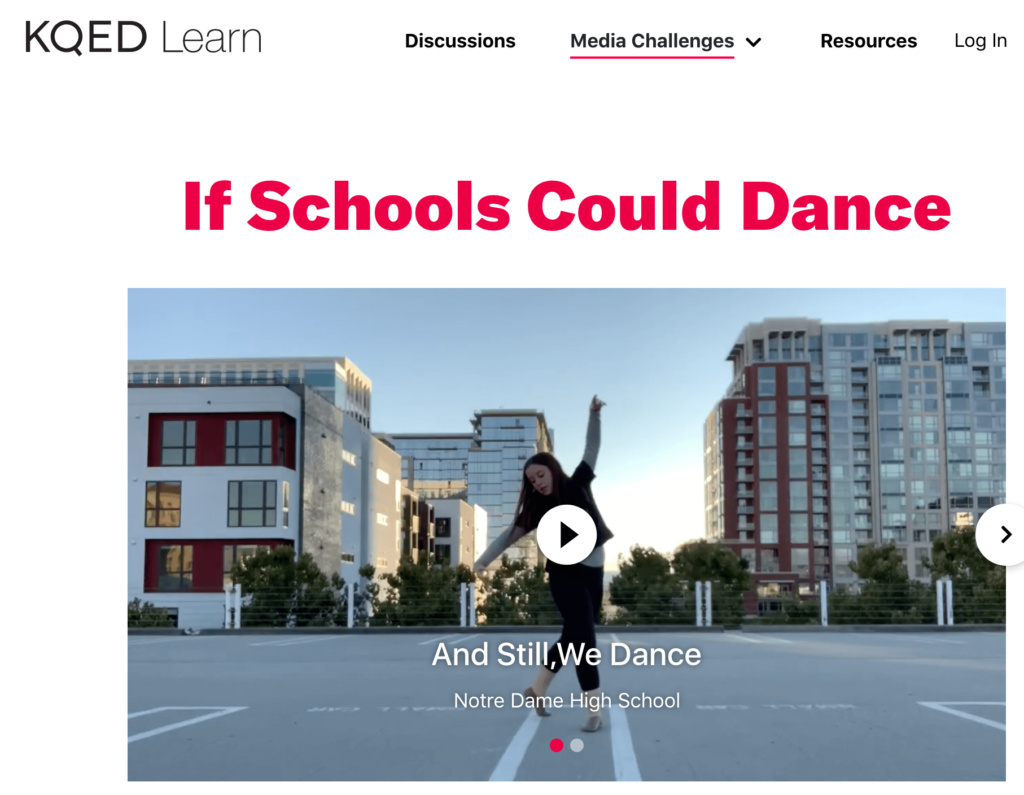 To open up the workshop, I always like to do a fun ice-breaker that helps me get to know the participants. Since it was 4pm on a Thursday, I wanted to gauge the energy level of our teachers coming to our workshop. I shared this image and asked them to type in the chat: "How are you feeling on a dancer scale of 0-11?"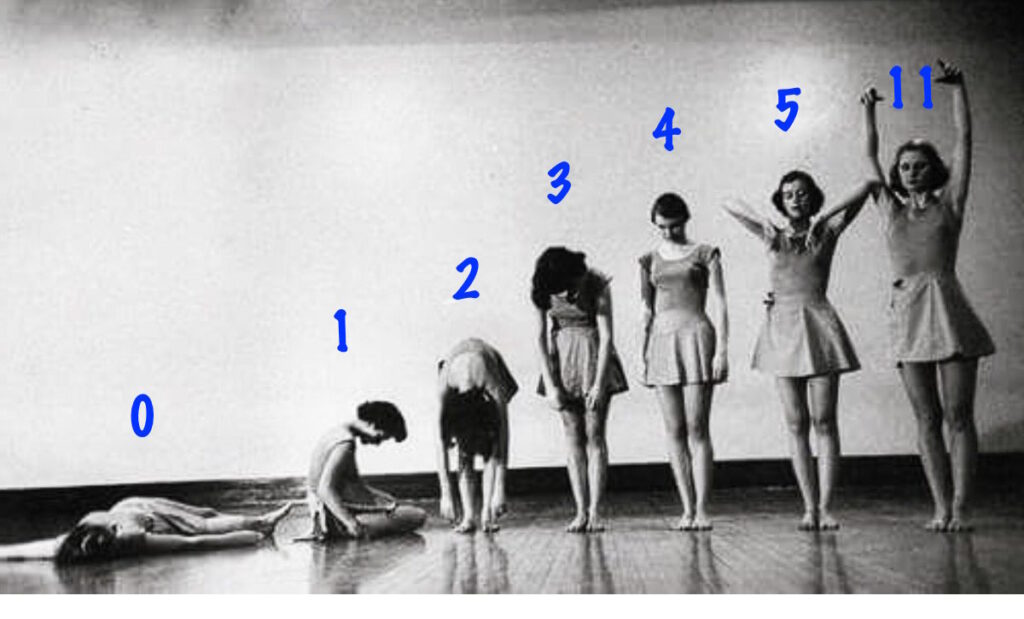 There were lots of cute responses, particularly related to dancer 0 and 11, so I knew I had struck the right tone.
Teresa did a great job explaining the goals and format of the new youth dance video challenge and why teachers should participate. The goal of "If Schools Could Dance" is for students to create original dance pieces including an artistic statement describing what dance means to them. Students can dance in whatever style they wish and talk about anything that they wish, but they have to use copyright-free music.
After explaining the dance video challenge, it was off to me to help teachers with the actual video production process. Our assumption was that most of the dance teachers would have minimal video production expertise. So I wanted to come up with a quick introduction to video making and to demo it live during our session.
To do this, I needed my own dance videos to share. I decided to create an exemplar video using a solo jazz piece I had done a couple of years ago. Here's the video I created in about 20 minutes.
After showing this video, I wanted to break down the process from conception to execution. I chose a different video, this one of my doing some rhythm skating from a month ago.
I demonstrated how you can use the online video production tool WeVideo to bring together different media elements: video, audio, and text.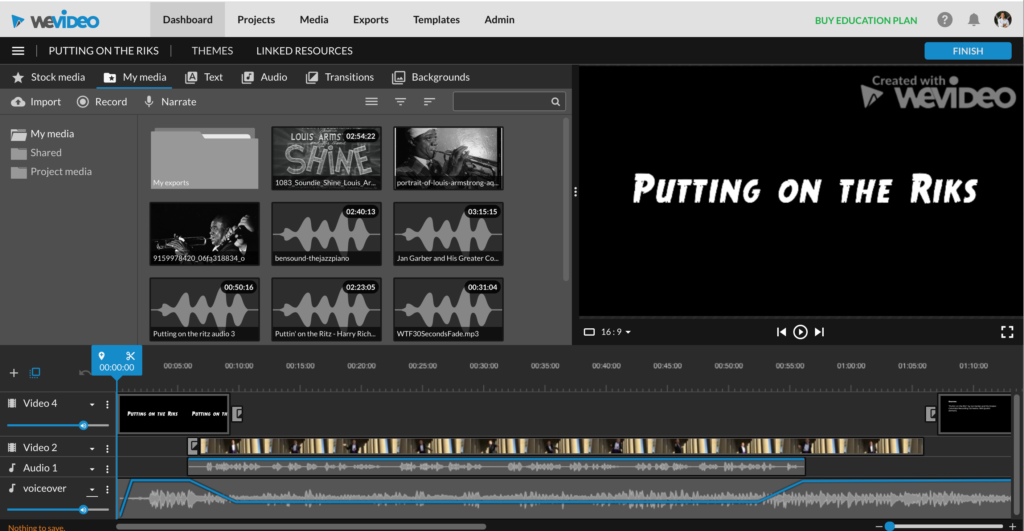 After this, we moved on to an independent work period for the teachers to play with WeVideo and create their own video exemplars to share with their students. I was there to answer questions, otherwise it was really up to them to lead their own explorations and learning. I was so impressed with what they came up with in just 20 minutes, many of whom had never done a media production like this before.
It felt good getting to stretch my own practice and embrace my own discomfort of bringing in my own dance videos to share with these teachers. Because if I'm feeling uncomfortable about the process, you know that many students will feeling very similar emotions.
I feel so fortunate to be employed at a place where my own personal passions and interests are embraced and welcome in our work. I know that isn't the reality for most people. It helps me to be fully present for my colleagues and our teachers and students that we serve. And hopefully encourages them to be equally authentic and real with me.