It's almost the end of 2021, and what a strange year it has been! The pandemic has again been the main driver of changes to our work, along with a renewed focus on racial justice and equity, both in the larger education system and within KQED as a company.
I feel so blessed that I get to continue to do this important work, fostering critical media literacy skills for teachers in the Bay Area and around the country. Through all that we do, we have not lost sight of our larger goal of supporting youth as digital citizens through the media they consume, create, and share.
In 2021, we reached over 2,000 educators who enrolled in our KQED Media Academy courses. We received more than 900 submissions for PBS media literacy micro-credentials, which resulted in 28 educators become fully PBS Certified.
Meanwhile, I directly supported a cohort of about 40 educators of color in their media literacy journey. And at the end of 2021, I recruited an additional 29 Bay Area educators to join us in a media literacy PLC starting in January 2022.
It's sometimes hard to know the larger impact of the work you are doing, since you are so removed from the classroom and the students. So it's gratifying when educators get back to us about their experience with our programs:
I just wanted you to know that I just made a donation to KQED because of the incredible work you do for educators. I just finished the audio class and have signed up (and will begin today!) the graphic and interactive media for the classroom. I am an experienced educator with lots of professional development experiences… and your classes are some of the absolute best. I can't stop talking about them to my educator friends. So I decided today was the day to put my money where my mouth (and appreciation) is…
Thank you for your expertise, your thorough units/programs, and the exceptional positivity that you all bring to the process & programs.
In 2021, I had the pleasure of returning to the KQED headquarters, starting in the summer and continuing into the fall. I love our refurbished headquarters and my new workstation!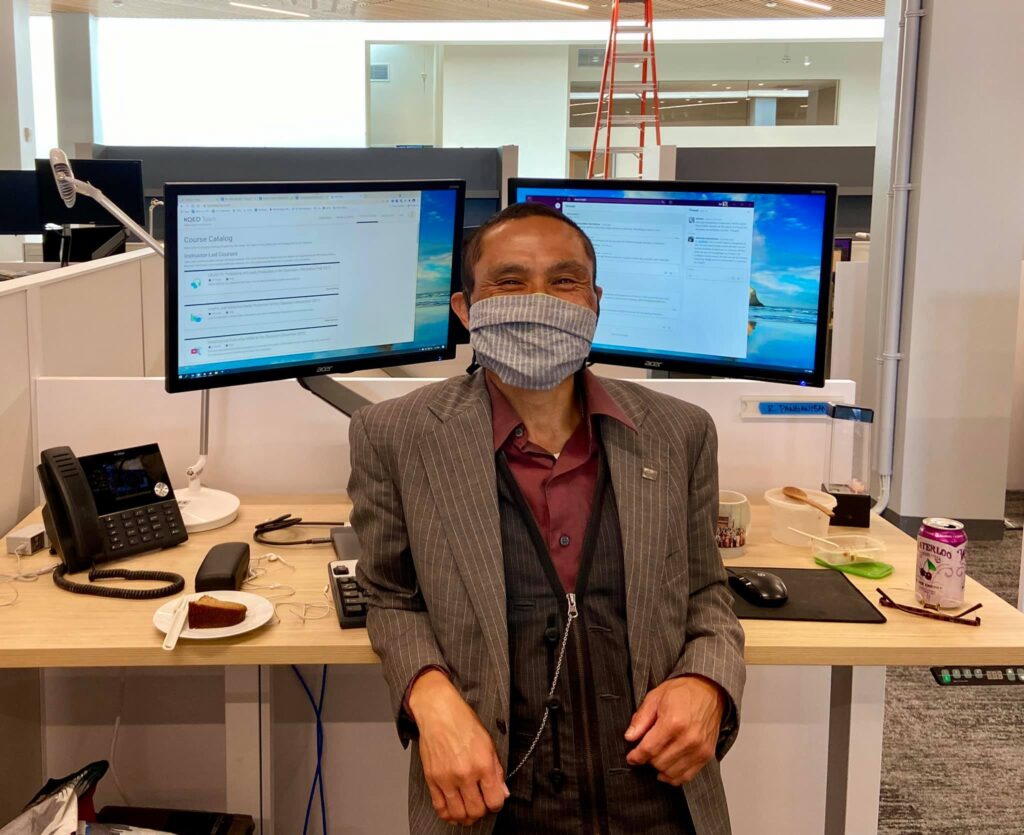 While the Omicron COVID variant has made the return to work more risky, I'm hopeful in the coming year we can be together as a team and a company more frequently. It's moments like these that give me so much pleasure and energy to do the vital work that we do.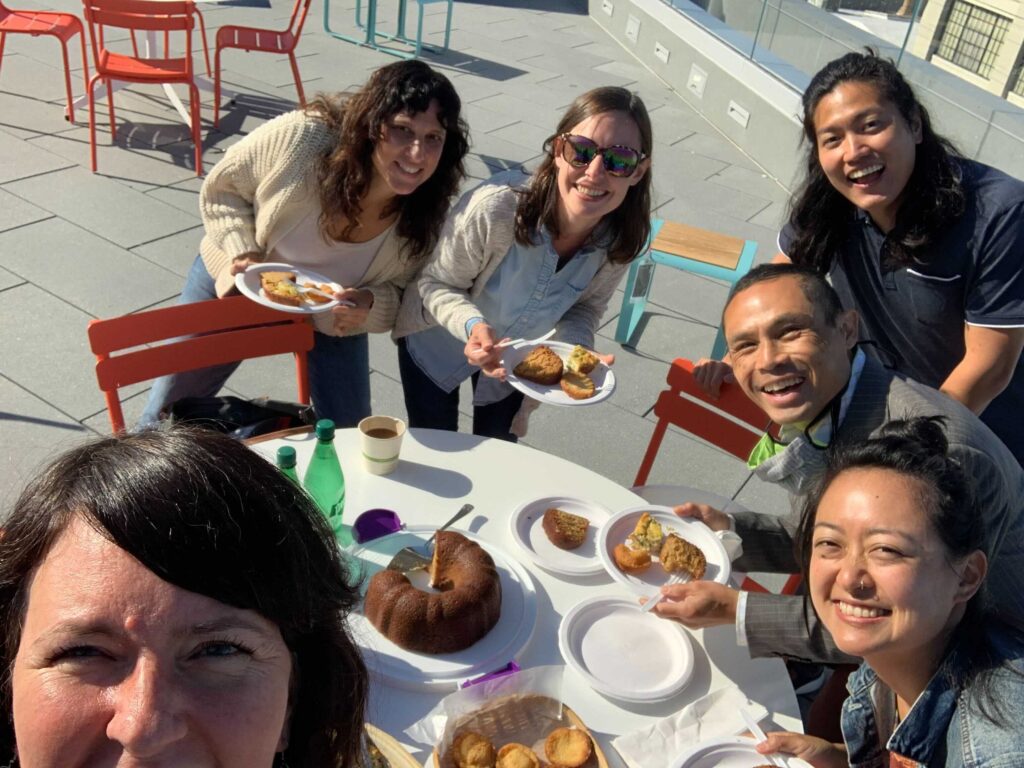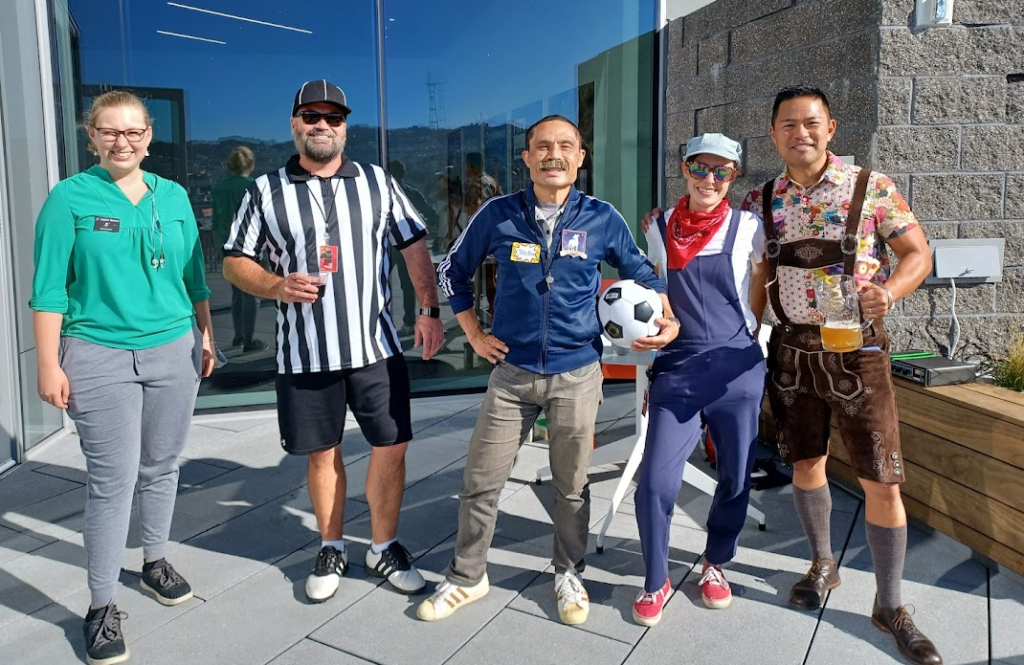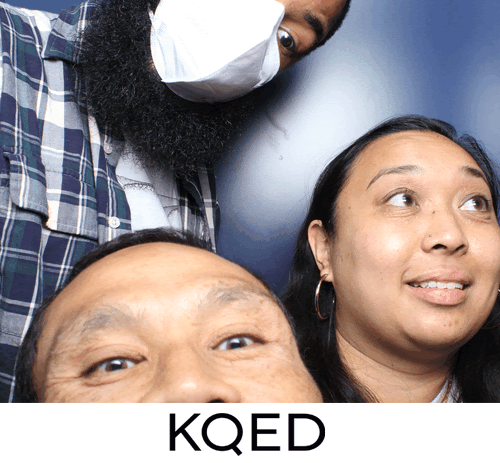 I'm so thankful for all the support I've received in the last year from my colleagues, our leadership, and our educator networks, and PBS system that we're connected to. In particular, I was honored to be asked to join a six-month "Emerging Leaders" professional development training, where I gained valuable insights and skills that will help me in whatever the future holds for me at KQED and beyond.
Every day I get inspired by what others are doing to support young people in becoming their best selves — from our Above the Noise video team, youth media, marketing, partnerships, and product teams. And I am so grateful to Randy, Rachel, and Angel on the professional learning team for their incredible wisdom, expertise and collegiality. They all push me to do a little better every day.