It's been an exciting past few weeks in my professional life, so I'm glad to take a few moments to reflect on the work we've done.
Led Our First Teacher Meetup in the New KQED!
On April 16, I was delighted to lead the final meetup of the 2022 Bay Area Media Literacy PLC, a diverse group of local teachers and librarians teaching media making and analysis to their students. This was the culminating gathering of this cohort that began in January and met once a month over Zoom. It was a tremendous treat for all of us to finally get to meet together in person, eat yummy Thai food, and tour the KQED headquarters together!
It's also a reminder to me of how important our work supporting teachers in this time is, and how challenging their work has become in the past two years. These folks are all heroes to me.
Soft Launch of the New KQED Teach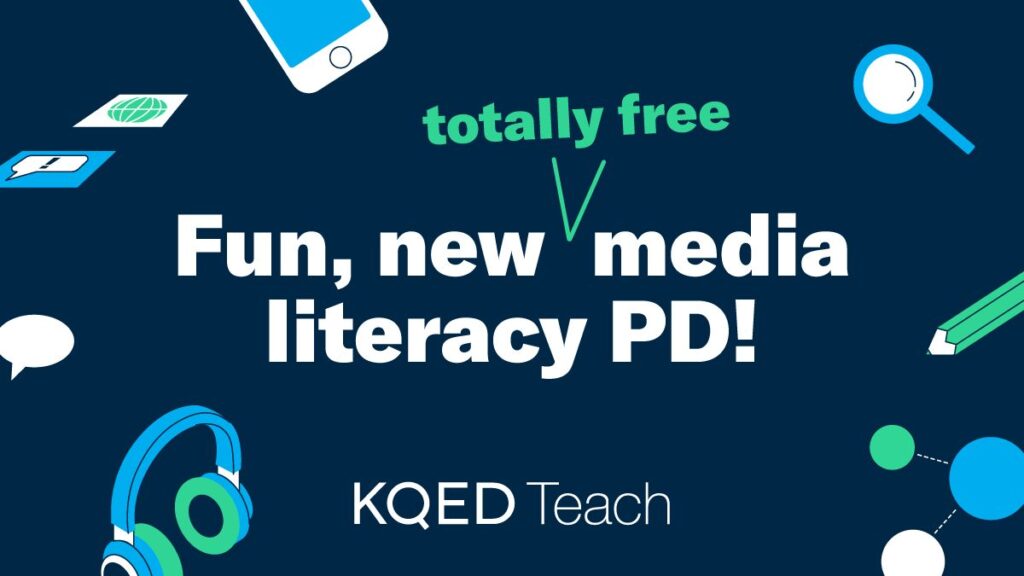 In mid-April, we also soft launched the new version of KQED Teach, our free, online professional development portal for K-12 educators. While I love the content we produce on the professional learning team, the platform that houses our courses has not really kept up with the times. I liken it to our KQED chefs making tasty dishes, but the restaurant we serve the dishes in is hard to find on the map, difficult to get into, with a menu that is hard to find, and service that is slow.
So moving over to a new learning management system has been awesome. Our courses now look beautiful on a variety of devices, and are much easier to sign-up for, enroll in, and enter. We're evaluating the impact of this new platform, but initial reports from folks taking our courses are positive.
We're gearing up for a more public unveiling of the new KQED Teach in June, with five new courses launching. We've got a lot of work to do between now and then, but I'm confident it will be fantastic.
Certified our 77th PBS Media Literacy Educator!
The PBS Media Literacy Educator Certification by KQED has been picking up steam in 2022, as more and more educators integrate media literacy into their classrooms across America. In April we certified our 75th, 76th and 77th educators, including one from our local Bay Area PLC! It's great to see 600+ teachers and librarians earning PBS micro-credentials while helping their students becoming empowered digital citizens.
Being able to recognize educators for their commitment to media literacy education is one of the best parts of my job. I'm committed to finding more ways to celebrate the great work they're doing and support those that want to do better.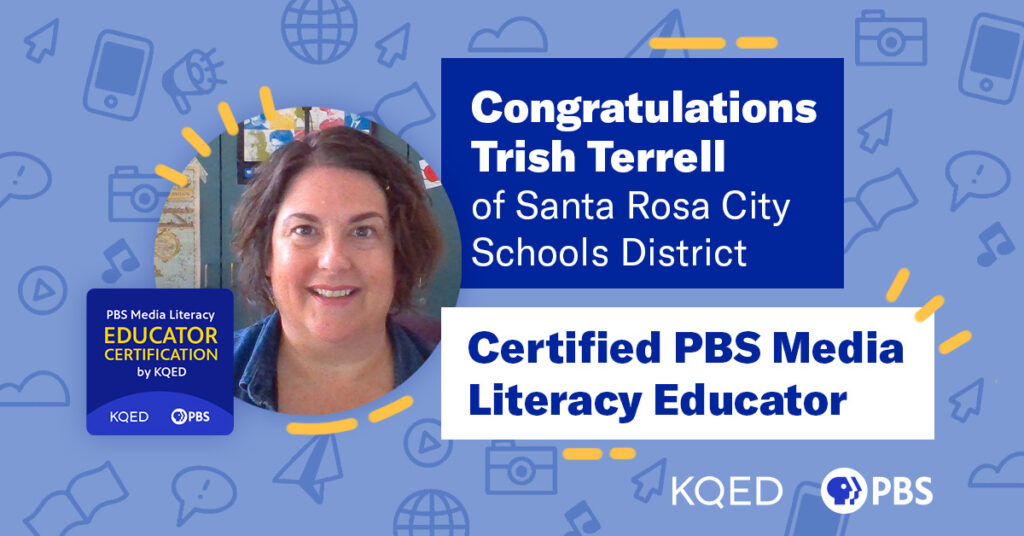 Summer Conferences
I'm honored to get to speak about our work at a couple of important education conferences this summer.
In June, I am co-leading a session at ISTE, one of the largest gathering of educators focused on technology integration in New Orleans. I'm co-presenting for the first time with one of our local rockstars, science teacher and PBS certified educator Merek Chang.
Then in July, I am organizing and presenting at the National Association on Media Literacy Education (NAMLE) conference, a virtual event that brings together academics, thought leaders, organizational leads, and educators to discuss the most critical issues related to media literacy in the US. We're bringing with us a posse of PBS Certified Educators to participate at NAMLE, spotlighting the incredible work these folks are doing in their local communities.
I love talking about the critical importance of media literacy education in America and the PBS Media Literacy Educator Certification. If you know of other places we might present at, get in touch with me at rpanganiban@kqed.org.