It's been a pretty epic June at KQED for me and the rest of the KQED teacher professional learning team. It kicked off with the public launch of the brand new KQED Teach! As I mentioned last month, we've been seriously in need of an upgrade to our learning management system that houses our online courses for educators. Getting to rebuild our courses from the ground up was a huge undertaking, one that I've been itching to do for awhile.
The result is ten brand new media literacy courses that are more engaging, easier to navigate, and require less time for teachers to complete.
So far the response has been overwhelmingly positive. Already more than 700 folks have registered on the new site and course engagement is quite high. We're so thrilled. Check it out at teach.kqed.org!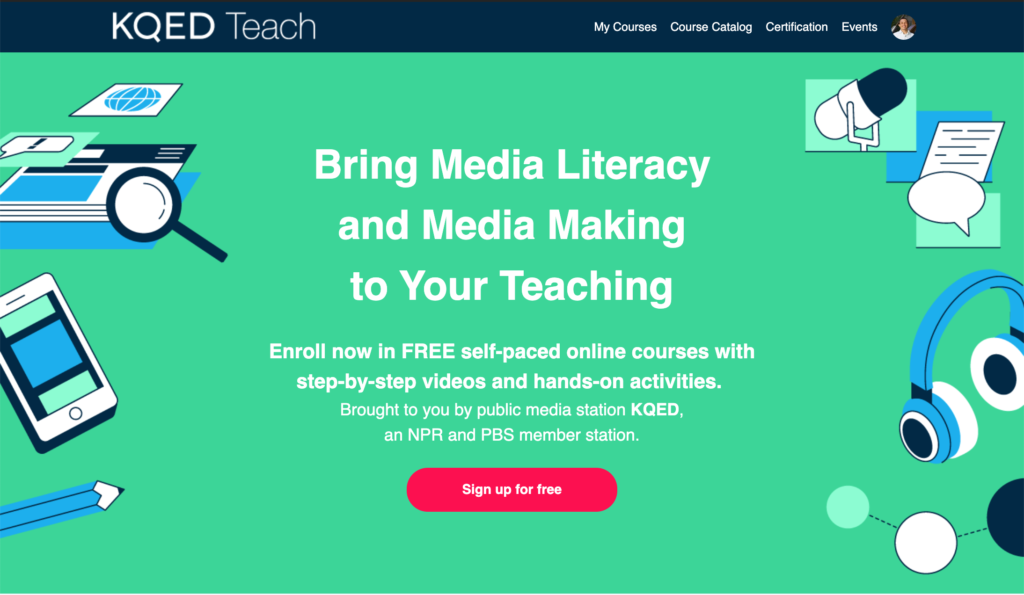 To spread the word about the new KQED Teach, my colleagues Angel, Rachel and I gave a "Ted Talk" style presentation for the company-wide all staff meeting this week. This is quite the production, held in our state-of-the-art theater space "The Commons." As you can imagine, talking to 80 of your colleagues in person and another 150 online is quite the daunting experience!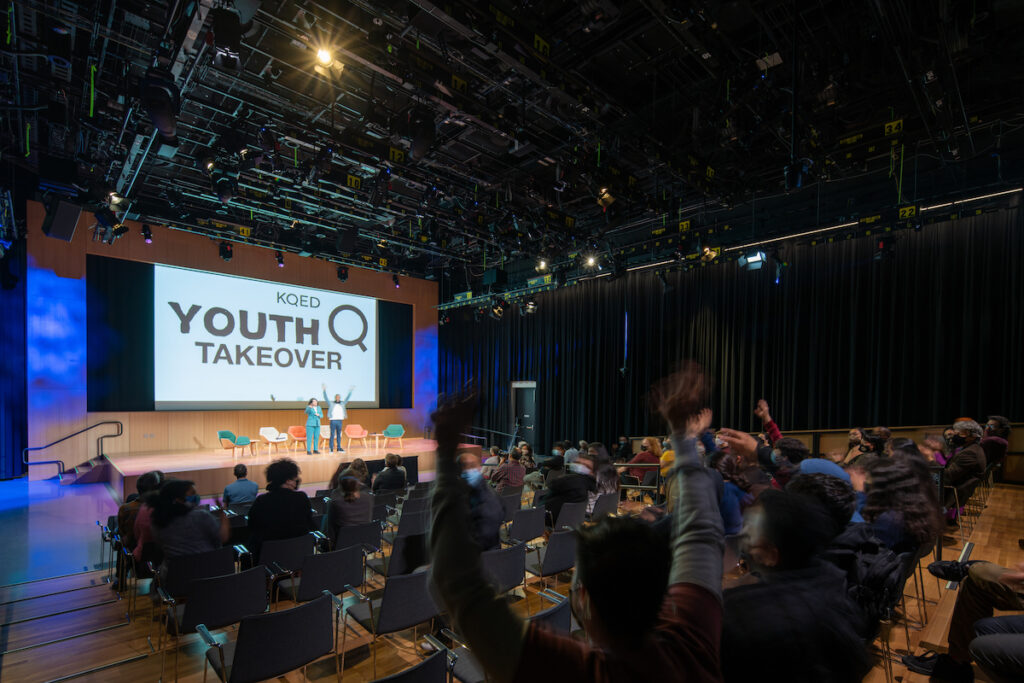 I'm happy to report that our presentation was a huge hit, several staff and company leaders telling us how excited they were about the work we were doing. It feels so good knowing that the larger organization is behind us in our mission to support diverse youth voices in the media.
On to Side Projects: As you probably know, I'm a longtime lindy hop dancer, among other things. For awhile I've been pitching lindy hop-related stories and events to our KQED Arts team, which sits right next to us in Education. They do an incredible range of arts and culture coverage for KQED, from food to music to visual arts. One of their most popular programs is the "If Cities Could Dance" video series, profiling different dance genres practiced in communities all over the US.
Well, they finally got around to doing a lindy hop episode, focused on the up-and-coming dancer Tyedric Hill and his partner Shannon Varner, based in Columbus, Ohio. I was so pleased to get to advise on this project, shoot a bit of footage, and even write the introductory article for the video on KQED.org. And now it's finally out!
How cool is that? I'm so impressed that the Arts team was able to pull together footage from two cities, using two different teams of producers, find archival footage and music, and then edit it all into a cohesive and compelling piece.
Congrats to producers Kelly Whalen and Masha Pershay, editor extraordinaire Creo Noveno-Najam, and the many other talented folks involved in this production. How they do this again and again, on the regular, just amazes me.
I'm particularly pleased that this episodes center on the issues of Black representation and history in lindy hop, which is a vital and still controversial topic within our community. I'm hoping that it helps move the conversation forward, and recenter Black voices and perspectives. Fingers crossed.
On the horizon I've got conference sessions coming up at ISTE and NAMLE later this summer, a new tool to support the PBS micro-credentials launching, and — most thrilling — a major award coming down the pike. So stay tuned!