Today is the start of our third week at KQED working virtually, in response to the COVID-19 pandemic. While I am extremely bummed to not be in the same physical space as my KQED education team, I could not be more proud of the work that we are doing now.
Our mission to support teachers and students in the San Francisco Bay Area and beyond could not be more needed as schools close all over the country and teachers transition to remote learning. Among some of the awesome things we've put out there recently:
An updated guide for teachers and parents to use to help their young people continue to learn at home.
Regular webinars to support teachers in transitioning to remote learning and accessing important resources like KQED Learn and PBS Learning Media.
A short and entertaining video on the importance of "social distancing" to slow the spread of the coronavirus.
Meanwhile, our team continues to work together every day remotely. I love seeing their bright, shining faces in our online meetings, which helps deal with the isolation of being under quarantine.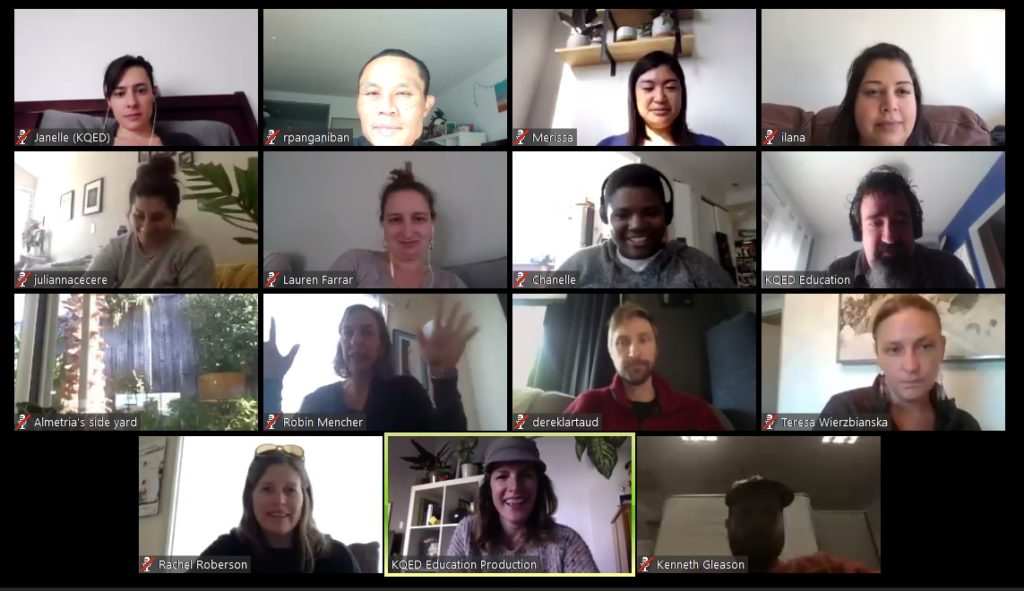 It helps that every once in awhile a child, a pet, or even a chicken make it into the meeting!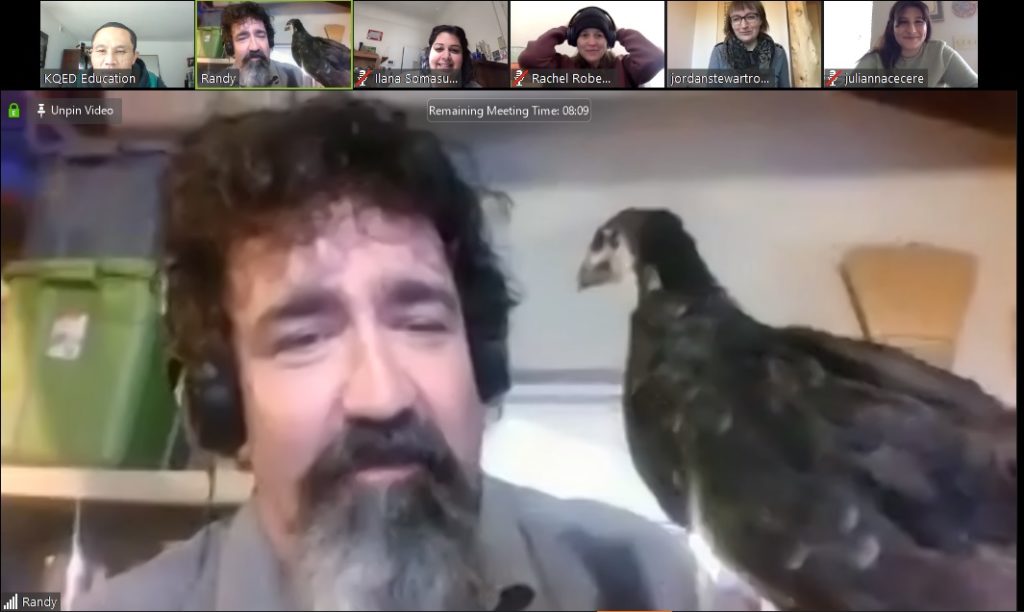 Our use of virtual tools was already pretty great prior to the quarantine. Which made the transition a lot smoother than I think lots of other workplaces out there.
Beyond just our team, KQED as a larger organization has been doing amazing work– from the news team covering all the latest developments on the coronavirus, to the science team reporting on the latest research findings, to the arts folks keeping our spirits up sharing all the incredible art that is coming out of this crisis.
I'm helping pilot a series of virtual coffee breaks for the KQED staff, to replicate some of the random and important connections we make with each other in the breakroom and the hallways of the office. On Friday, I'll be gathering together the Star Wars geeks to talk about what's going on in that galaxy far, far away. Sounds like just the kind of escapism we all could use every once in awhile.
I hope you all are doing well in your respective spheres. We're going to get through this, ya'll.