After more than six wonderful, exciting years at the California Academy of Sciences, I'm now looking for new professional opportunities.
I've had an incredible run at the Academy, grown a lot, met some wonderful colleagues, and worked on a number of fun and exciting projects. Now feels like the right time to move on and explore new things.
I'm considering a lot of possibilities, not just rehashing what I've already done. I love working in the museum, cultural institution space. But I'm also open to a position at the right company, educational institution or government agency.
I'd like to end up with a senior manager position or higher, based in the San Francisco Bay Area. In the meanwhile, I'm considering shorter term consultancies. See below for more details.
What I'm Good at
Wherever I land, I would like to use some blend of my skills and expertise, including:
Community Management: Helping communities thrive, online and off
Digital Learning / e-Learning: How technology can supercharge learning
STEM Education: Preparing young people to see and experience the world as scientists and engineers
Youth Development: How to support kids personal growth in a complex and changing world
Professional Development: Supporting adult professional learning
Civic Engagement: Bringing people together to act on critical social issues and problems
Social Media and Communications: Telling compelling and engaging stories, in big and small chunks
There are other skills I've built up over the years, including project management, group facilitation, public speaking, and video production.
What I've Done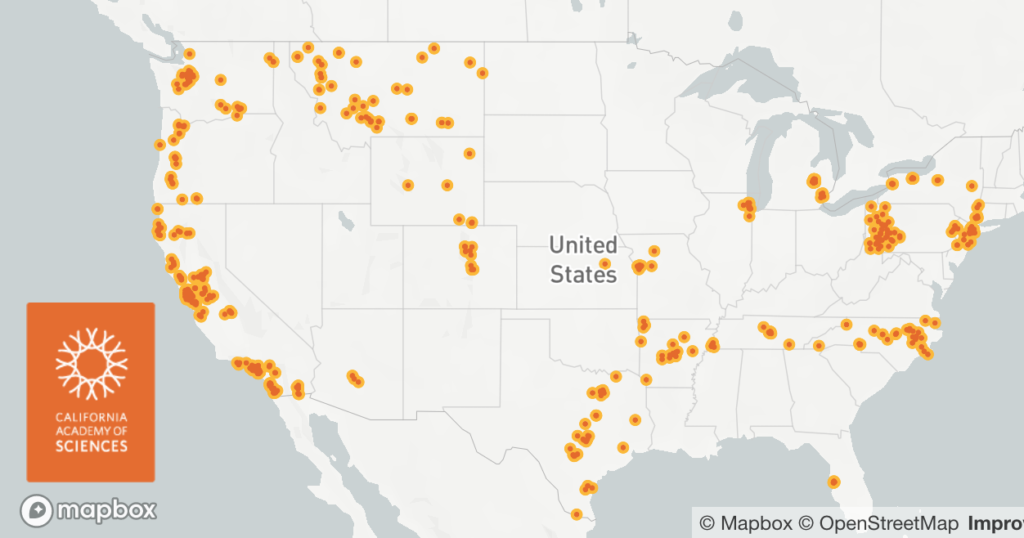 Map of Science Action Club sites around the country
There are several accomplishments that I'm proud of over these six years, including:
Built Digital Learning at the Academy from a loose concept to a key part of our youth programs portfolio and our educational approach across the institution.
Helped scale Science Action Club from a dozen clubs in San Francisco to 400+ clubs in 22 states.
Led development of three online trainings that have prepared 1,000+ educators to teach science with confidence and skill.
Created innovative programs for young people, including game design jams, summer camps, and leadership programs.
Collaborated with a variety of partners, including the White House Office of Science and Technology Policy, NOAA, NASA, the San Francisco Mayor's Office, EA Games and Zynga.
Managed the development of Cornucopia, the first web-based game at the Academy, coordinating game developers, a science advisor and educator.
Most importantly, I'm so proud of the many young people I've helped become better scientists, citizens and compassionate humans.
What I'm Looking for
Given the diversity of my work portfolio, there are a lot of possible roles I could fulfill – from community manager to e-learning specialist to director of education and innovation. If you know of specific jobs, projects, companies, teams, or people that might be a good fit for me, please send them my way.
I'm open to a variety of work situations:
Short Term Consultation: speaking engagements, workshops, advising (anywhere)
Medium Term Consultation: event production, project management (local / remote)
Full Time Employment: San Francisco Bay Area based (would consider remote / telecommuting for the right position)
I'm so grateful for the many people who have supported me getting this far. I'm nothing without my community, friends and family. Thanks so much for helping me find my next big thing!
[Obligatory, gazing afar, thinking deep thoughts picture. 😎]